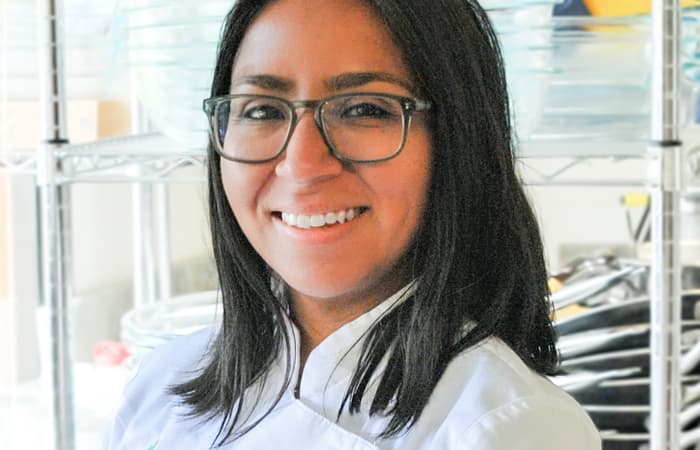 CuliNEX Expands Research Team Hiring Rosa Espinoza
Tukwila, WA, October 18, 2023 — CuliNEX, the country's top clean label food product and plant-based formulation consultancy, announces Rosa Espinoza has joined the team as a Research Chef, bringing almost 20 years of experience as a chef.
Her extensive work includes stints in numerous award-winning restaurants across the U.S where she held almost every position from front-of-house to back-of-house. Through this work, Espinoza developed skills as varied as baking, butchering, mixology, and menu development.
"We are very excited to have Rosa join our team." Shared Webb Girard, Senior Director of R&D at CuliNEX. "Through Rosa's past work experience, she brings not only her deep understanding of food but creativity from working in restaurants. We look forward to collaborating on upcoming projects."
She noted her CuliNEX colleagues' shared passion for food and challenges, "I'm excited about engaging with truly passionate professionals who are dedicated to their work. Every day we learn and explore together on projects that are unique and allow me to drive my creative skills and put them to the test."
Espinoza earned her Bachelor of Arts Degree from the Culinary Institute of America. She credits her diverse upbringing, she was born in New Jersey and raised in Ecuador, for her love of food and cultures. She says, "My love language is food, I make my connections with others through it. Food for me is more than consumption, it's comfort, it transports me to a different time and place."
Link to our website to learn more about Rosa Espinoza and to explore the latest culinary innovations and product development services provided by CuliNEX for a vast and growing array of food industry brands, www.culinex.biz.