Innovation: Finding the Convergence Zone
While we take a no-holds-barred approach to ideating, your bottom line is always our top priority. A big idea is only big if it's going to make it in-market. You don't want to waste time or money on ideas that ultimately prove to be a dead end. We have deep insider knowledge and the practical understanding to weed out those initial creative sparks that simply don't have lasting power, helping you look between the lines of what's trending and that one really great idea you can run with.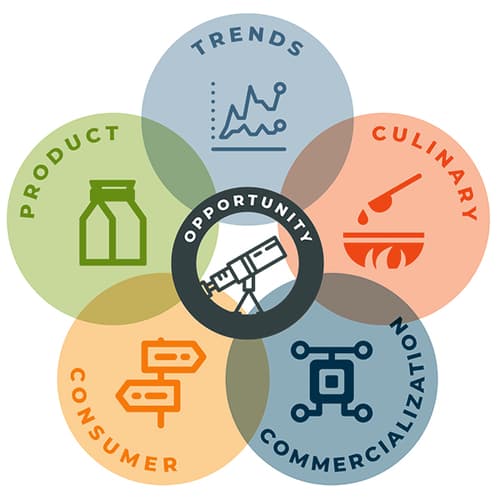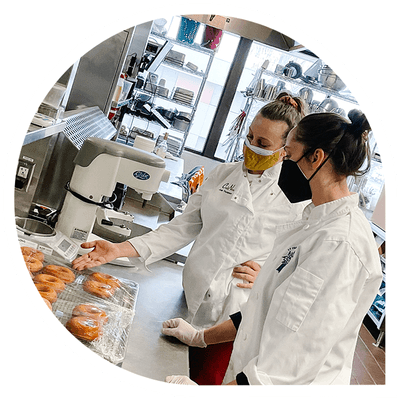 Ideas That Make a Difference
Finding where market category, product design, culinary innovations, technology, and consumer behavior converge is what we do best. A sweet spot may be discovering an underserved consumer moment or identifying a globally inspired comfort food that could create a new category. It could even be finding a technical breakthrough with novel ingredients, packaging, or processing to help build capabilities. Together we'll find your niche and, in many cases, even help you create one.
What Makes Up Our Innovation Process
Proper, effective innovation doesn't just happen in a vacuum. Our process guidance and detailed strategies let revolutionary ideas flourish while keeping them grounded in practicality.
Discovery research – market category, product design, cultural and culinary trends, consumer behaviors, technology, and commercialization insights
Opportunity convergence and prioritization
Opportunity platform identification
Ideation
Feasibility assessment
Concept development, concept statement, and product design brief
Protocepting
Consumer validation