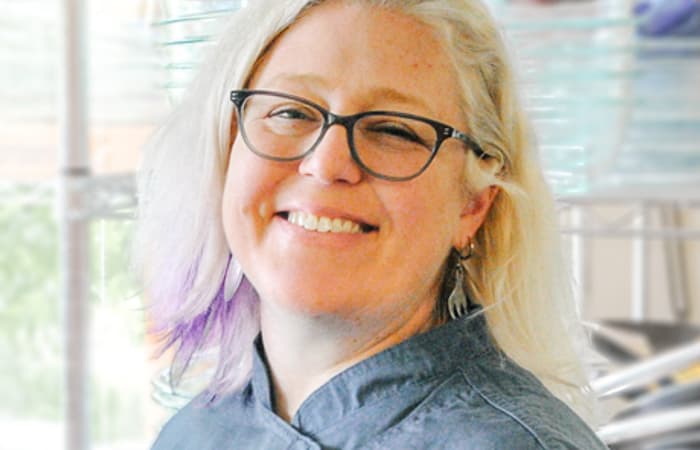 CuliNEX Expands R&D Team Hiring Casey Jenkins
Tukwila, WA, September 6, 2023 — CuliNEX, the country's top clean label and plant-based food development and formulation provider, welcomes Casey Jenkins to the team as a Product Development Manager, expanding the service capabilities for clients with her leadership and broad food category experience.
"At CuliNEX, our client work spans a complete spectrum of product categories and applications, and Casey's food product development knowledge will support our team and clients," said Webb Girard, Senior Director of Research and Development, CuliNEX. "She levels up all the right areas for our team with her experience from ideation to benchtop and through to scale up at the plant. Casey is well positioned to lead her technical team and help us launch, reformulate, and revive our clients' food products."
Prior to CuliNEX, Jenkins held roles in innovation, research and development, and quality management with companies including East West Tea Company, Annie's Inc., National Raisin Company, Lyons Magnus, American Nutritional Corporation, Nestle and Golden Grain. To list just a few, she has hands on experience developing tea, bars, pasta and rice dishes, beverages, and sweet sauces and more from innovation to commercialization.
Jenkins enthusiastically shares, "I strongly believe in the power of continuous learning, which perfectly aligns with the core values at CuliNEX. I am thrilled to seize the incredible opportunities for personal growth and contribute to our team's capabilities every single day."
Jenkins attended Mills College in Oakland, California, where she earned a degree in Biology before launching her food product development career.
Link to our website to learn more about Casey Jenkins and to explore the latest culinary innovations and product development services provided by CuliNEX for a vast and growing array of food industry brands, www.culinex.biz.
About CuliNEX
Founded in 2005 and driven by their mission—better planet, healthier people, happier communities—CuliNEX is the industry's premier consulting firm, providing flavor-first product innovation and development solutions and strategic business consulting for food industry clients of every size. As a clean label food product pioneer with more than 250 years of combined food industry expertise, CuliNEX puts food first, using culinary arts and cutting-edge food technology to deliver delicious and appealing foods for commercialization. From emerging brands to large CPG companies, ingredient suppliers, commodity boards and commissions, and retailers, CuliNEX delivers big ideas to help customers achieve their mission and growth goals.
CONTACT: Kathy Stephenson
Director of Marketing, CuliNEX
Email: kathy@culinex.biz
Phone: 253.342.1220