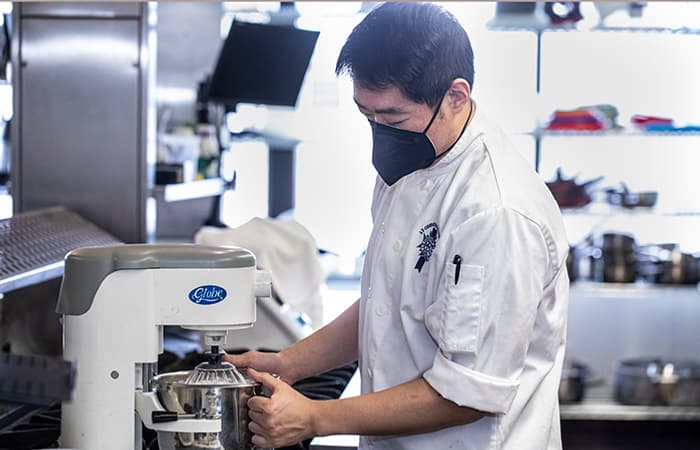 8 Reasons to Outsource Food R&D Resources to Launch, Reformulate or Renovate
A strong research and development (R&D) department provides valuable services throughout a food brand's lifecycle. The demands of an in-house R&D team are varied and challenging, and like any work team, prioritization of resources is constantly shifting. This holds true whether you are a marketing professional charged with category growth, a director of R&D working to manage increasing numbers of projects with diminishing staff, or an operations executive working to optimize plant efficiencies and control labor costs.
Like most of our clients, our research team has been in the trenches having joined CuliNEX from a variety of food businesses, from start-ups to multinational food giants. We've lived the relentless pressure of serving the broad development needs of thriving food businesses. We've sat in meetings while great ideas, high priority improvements, and critical initiatives languish due to limited resources - despite the value and return of those projects.
Our experiences are real, and our skills have been honed with a clear understanding of the competing nature of having too many priorities and too few resources within most food businesses. Webb Girard, Senior Director of R&D at CuliNEX shares some key reasons why hiring external resources can make sense. 
First, why hire an outside product development resource like CuliNEX in the first place?
Amplify Team Expertise: Food product developers in consultancies gain experience at 7 – 10 times the rate of R&D professionals working at brand HQ or in plant environments due to their exposure to a much greater variety of projects. Each has honed specialized skills, with deep experience in various categories of products on top of their education in food science, culinary arts, nutrition, and regulatory affairs. In our case, each team member also has a deep proficiency in clean label development and plant-based formulation. At CuliNEX, our 'delicious first' mentality and Culinology Approach means formulations always deliver on consumer's demand for great tasting food.
Proven Network of Experts: Our team has access to specialized equipment, facilities, and a broad network of highly skilled SMEs (subject matter experts) throughout the food industry. Our 300 years of collective development experience ensures we know "the best of the best" and with our rich network of contacts, can connect clients with suppliers, manufacturers, and other partners.
Bringing a Fresh Perspective: Our team of professionals provides an independent perspective and broad expertise in our clients' challenges. Project assignments are not about who is available from our team, but who brings the most experience and passion to each engagement. Rely on us to bring new ingredient sources, expanded co-man resources, novel formulation insights, category experience, and scale-up best practices.
Creating Cost-effective Alternatives: Hiring our team can be more cost-effective than hiring a full-time employee with salary, benefits, and invariably, many non-R&D duties that wind up eating into available R&D time. Competing priorities within an organization often mean opportunities linger, while others prioritize the workload. CuliNEX is here to support specific projects, for a specific period, which allows the company to effectively deploy its resources in terms of budget and staffing.
Accelerating Speed to Market: We can save clients' time by quickly identifying potential issues, providing solutions, and guiding them through the development process.
Assuring Regulatory Compliance: We help ensure that the product complies with all relevant regulations, including food safety, labeling, and packaging requirements.
Bringing Innovation: We bring fresh ideas, technologies, and trends to the table, which can help companies create innovative products, and even help create an innovation roadmap that stands out in the market and drives long-term growth.
Keeping Projects on Track: A hallmark of our work at CuliNEX is driving the project development process, through practiced project management, ensuring that the project stays on schedule, on budget and meets the desired outcome.
How do you we help LAUNCH new food products?
Finding new market opportunities is crucial for food companies. Let's be honest, making it onto the shelf is hard work. Capitalizing on that presence once you are there is a constant challenge with retailers. Food marketers are pressured to innovate and create new product categories and line extensions to feed consumers, retailers, sales organizations, and company stakeholders. The need to satisfy the 'beast' is real, often outstripping the internal resources of even a large organization. CuliNEX can be a force multiplier for a variety of client project needs.
We bring innovative ideas, capabilities, access to a broad market view, and a thorough list of resources to frame the opportunity and deliver innovation. We help our clients find that 'next big thing' as well as build an exciting pipeline of ideas for the future. Our Innovation Services are broad:
Discovery research – market category, product design, cultural and culinary trends, consumer behaviors, technology, and commercialization insights
Opportunity convergence and prioritization
Opportunity platform identification
Ideation
Feasibility assessment
Concept development, concept statement, and product design brief
Protocepting
Consumer validation
When do you OPTIMIZE or REFORMULATE existing products?
Clients turn to CuliNEX to support optimization of their product and process to meet a list of priorities, from improving the product for taste, texture, nutrition, and safety, to evaluating processing technologies to improve throughput and quality. With supply chain and ingredient challenges facing food manufacturers, reformulating to optimize formulations and production processes can be an integral part of maintaining business and financial stability. Again, pulling external support for development work helps an organization focus on other priorities, often more cost effectively than they can do it themselves when they calculate fully loaded labor costs and actual productivity.
CuliNEX will help to define the product goals, analyze the current formula and ingredients, acquire the best consumer and market research, experiment with ingredients and processing technologies, and support scale up. With a breadth of experience across every food category, our team has the knowledge to support you. Beyond our Innovation Services, what services do we provide for product optimization?
Technical reviews
Ingredient screening and sourcing
Benchtop prototypes
Sensory evaluation
Contract manufacturing search
Process evaluation and testing
Consumer testing
When do you REVIVE a legacy food product?
Renovating a legacy food product means updating an existing product or brand to better align with current consumer tastes and preferences, while still maintaining the core elements that made it successful in the past. Formula renovation can involve updating ingredient selection, functional claims, brand callouts, or nutritional benefits.
This work at CuliNEX begins with a thorough understanding of consumer expectations, updated with a contemporary take on trends, preferences, and a competitive review. While all food product development at CuliNEX begins with a strong alignment on development guardrails and functional ingredient claims, renovation begins with a view on what made the brand successful, while reinventing for a new or larger consumer base. Within the food product renovation, we support compliance with legal requirements including nutritional and food labeling laws.
After a product reformulation, brands must research and monitor the product's performance and gather feedback from customers, employees, and other stakeholders to evaluate its success, and make further adjustments, as necessary. Whether you are Innovating, Optimizing, or Renovating, it pays to know "What's Next at CuliNEX?" It could be your winning new product.
Reach out to learn how CuliNEX can help you win the battle for resources and competing priorities. We are the resource that you never realized you needed and can help you Innovate, Optimize or Renovate your products to keep you winning in the marketplace.