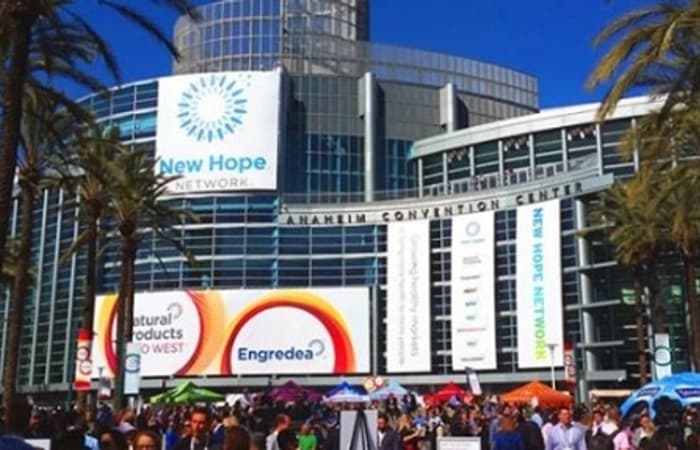 We Came, We Saw, We Sampled… Natural Products Expo West 2018!
We're Back!
The CuliNEX team descended upon Anaheim for the 2018 Natural Products Expo West, the show known industry-wide as the place to see and be seen in the clean label world. Highlights included new product launches, new food start-ups, and opportunities to experience funky food and flavor trends.
The show was particularly exciting for CuliNEX, as we displayed our capabilities and client products in a large booth in the Hot New Products Showcase of the convention center, side-by-side with some of the most innovative products on the market.
SCIFT's Supplier's Night
We started the trip by visiting the Southern California IFT Supplier's Night. It was great to see some familiar faces and industry friends while connecting with ingredient vendors. We ended the night with a meal in Downtown Disney, appreciating the chance to dine outside for the first time all winter!

Hayley Bell
What's Your Problem?
The newly designed CuliNEX booth was ideally situated by some of the more forward leaning, trendy brands. Our display included our stage gate gold standard product development model, an outline of current clean labeling discrepancies between retailers, client product displays, and a live case study of a gluten-free bakery project.
We also featured an interactive game, in which participants could ask some of their most pressing product development and food safety problems in exchange for some free consulting! This stimulated lots of discussion around common issues such as clean label ingredient replacement, co-packer sourcing, product consistency, food safety concerns, shelf life extension and more.

Hayley Bell
Trend Watching
During our time walking the rest of the show floor, we noticed a few key trends:
·    Snacking Like Crazy
The snack scene at Expo was off the charts, with lots of healthy and alternative ways to snack throughout the day. Whether it be a jerky made from plant proteins, chips made from dehydrated chicken, or a quick shot of turmeric kombucha- easy and convenient ways of getting nutrients is a clear need among consumers.
·        Trash is Cash
The emerging consumer awareness of food waste has pushed some companies to capitalize on the issue by upcycling of food waste. Two of our favorites included ReGrained bars, made from the leftover mash from the beer brewing process, and Uglies potato chips made from imperfectly shaped potatoes.
·       Flavor Town
Flavor profiles of Maple, Hibiscus tea and Blood Orange were popular across all product categories.

Dining Around Town
The CuliNEX Team also enjoyed the food scene around the show, dining at Rick Bayless's Red-O restaurant, Umami Burger and The Winery in Newport Beach.
Hayley Bell

Hayley Bell
For more information on CuliNEX and our clean label services, visit our website www.culinex.biz.