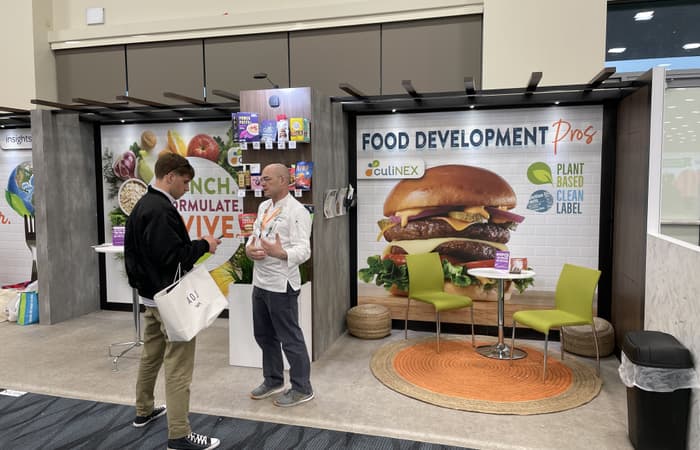 What's Naturally Trending at Natural Products Expo West 2023?
With our research and insights partners at InsightsNow, we scoured Expo West for what was on the cutting edge of natural food industry and product development. We set out to find what was Naturally Trending at the show with more than 2000 booths to explore.

Let's share a top look at 5 key takeaways from the event.
(We'll follow shortly with a downloadable white paper with more detail, so sign up below.)
Takeaway One: Taste is King
Our team of Culinologists found that at Expo West great tasting products were leading the way. As "taste champions," our CuliNEX team certainly took notice. As our friends at InsightsNow wrote, "consumers don't have to sacrifice taste for sustainability. Many natural products companies are innovating in a flavorful direction, realizing that taste is the key to repeat purchases." We know creating brand loyalty and getting repeat purchases depend entirely on flavor, texture, mouthfeel-the entire taste experience. We appreciate that consumers will not need to trade-off taste for their desire for more sustainable, environmentally conscious products.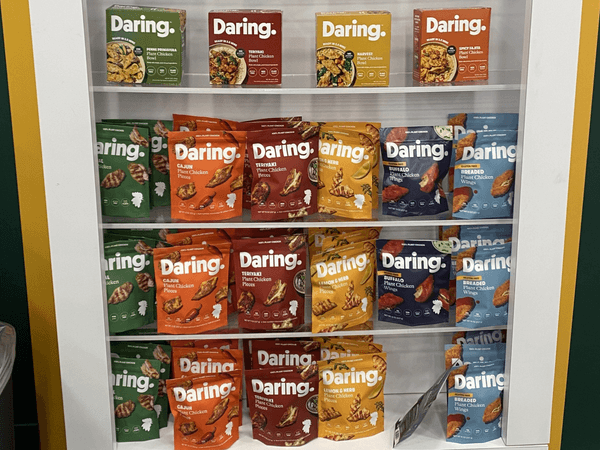 Takeaway Two: Diversification of Plant-Based Applications
Last year, the show was teeming with plant-based meat analogs on every aisle. This theme continued at the 2023 expo, but we found greater diversity of the products, including meals, soups, dairy spreads, and quite honestly, products that will be serving plant-based eaters across nearly every grocery store aisle. With so much attention spent on meat analogs last year, we are thrilled to see broad expansion of plant-based offerings across food categories. As we've discussed in other plant-based articles we've written, meeting the needs of all preparation techniques for a single meat analog, from grilling to searing to braising and frying, requires a complex ingredient list to deliver all sensory attributes. The new introductions this year were simpler and relied more on spices, sauces and hero ingredients to make delicious food that will better meet consumer expectations for the overall taste experience.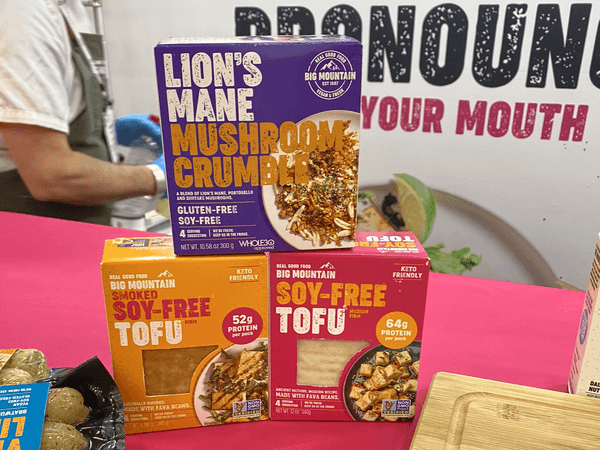 Takeaway Three: New and Growing Marketing Claims
As expected, a number of new products emerged this year with marketing claims for better health; from allergy-free, hero ingredients, and functional ingredient claims. At CuliNEX, we certainly know the value of a clean label and many clients come to us with allergen guardrails for developing new products. Avoiding top allergens in foods continues to be critical to meet the expectations of unique consumer groups. While there are packaging labeling limitations for functional benefit claims, the presence and communication around hero ingredients, like mushrooms, spices and exotic ingredients, was plentiful at the show. Brands are relying on the growing literature and media to persuade consumers about the benefits to body and mind when consuming functional ingredients even when they can't appear on the food packaging. We saw remarkable creativity in delivering the messages at the show.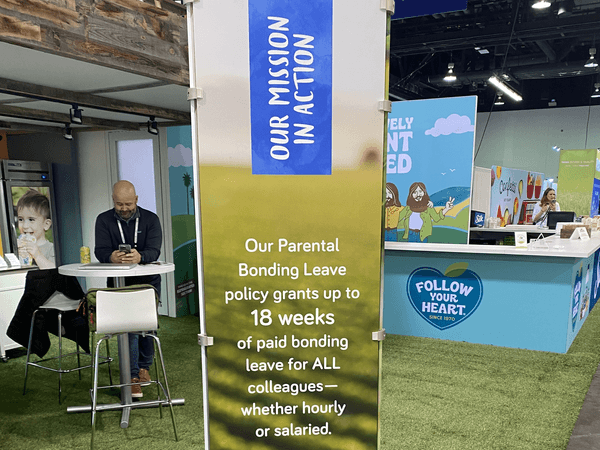 Takeaway Four: Sustainability
Our colleagues, InsightsNow, calculated that "60% of companies at Natural Products Expo West are taking steps to reduce greenhouse gas emissions and become more sustainable through practices like sustainable ingredient sourcing, eco-friendly packaging and more. Major companies are setting ambitious goals for sustainability, and ingredient suppliers are establishing regenerative and sustainable divisions." Public relations, packaging communications, and specialty certifications are ever growing to introduce consumers to food brands that are investing in sustainability. We know many consumers will make careful choices, and often pay more, to support ESG initiatives.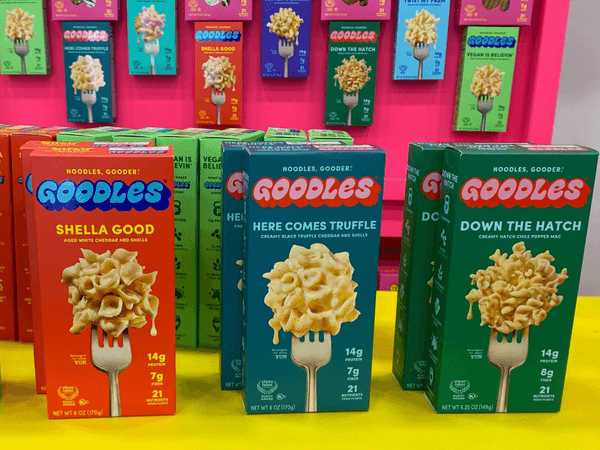 Takeaway Five: Branding to Differentiate
Bright, bold, expressive visuals were the theme at Expo West to really draw buyers and their consumers. While branding is still simple, with the minimalist approach to brand design evident, color was not in short supply. Brands have invested to understand their target consumers and built packaging and graphics to cut through the clutter. Remember, we like to say at CuliNEX, the design of the product inside the package is just as important as manufacturers strives to deliver on consumer's expectation for a great tasting experience.
Complete this sign-up to be first in line for the full 2023 report coming later this quarter!