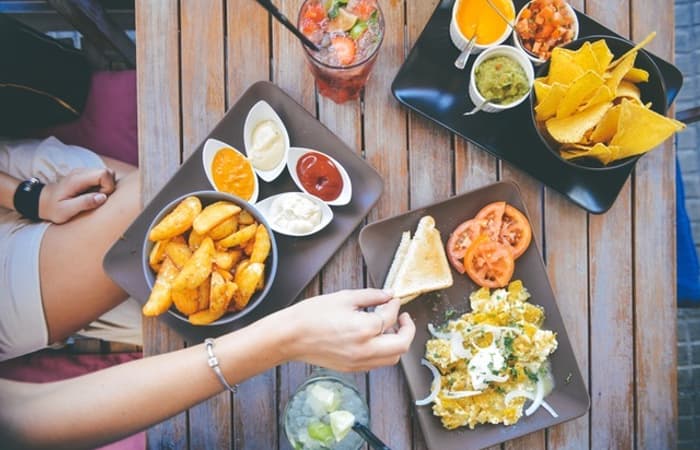 The Surprising Source of Today's Food Trends
In the Past...
There was a time, not too long ago when a food trend spotter looking to forecast the next hot item on the food scene need only look to white tablecloth restaurants for inspiration. As little as ten years ago, restaurant chefs were leading the charge in food trends with concepts like molecular gastronomy, ingredients like chipotle peppers and wasabi and ideas like organic and sustainable food sourcing.  
Mainstream fast casual restaurant brand owners, food manufacturers and developers answered the call with mainstream products that took these ideas to the masses – chipotle in our burgers, wasabi in our candy and sustainable food label claims are now commonplace in consumer's minds.
These days... 
The climate has changed considerably and chefs no longer rule the roost like they once did. In fact, looking at today's top food trends, the tables have turned and consumer demand is now driving most of the trends being forecasted for 2015 and beyond. Consumers are bringing ideas and flavors to the table and we're seeing chefs respond with more diverse menus, more meal occasions and more flexibility.  Food manufacturers are looking at new eating habits and technology that allows consumers to eat on their terms, when and how they want, whether it's an elegant meal at a carefully set table or a portable meal eaten on the go. We're seeing consumers demand more flavor from increasingly diverse areas of the globe. They want healthier options, more wholesome options and are more educated than ever about their food supply.
So, what's driving this trend? One could say the change in buying habits and who's doing the buying have contributed greatly to the change.  As baby boomers age and millennials come of age, attitudes have gone from, "tell me what I want and need," to, "I want what I want and I want it now."  In addition, these Gen-Yers are more educated and engaged in their world than generations that preceded it.  Millennials are not content to accept the status quo and are seeking food experiences that engage, delight and educate them.  They're interacting with food differently and seeking new experiences that will provide instant gratification and they aren't content with waiting for others to tell them what is new and exciting.  They'll go out and find that excitement themselves, thank you very much.

unsplash.com
What it means...
As a result, food manufacturers, restaurant chains and food developers and scrambling to meet the demand of this new demographic with huge buying potential. According to Full Service Restaurant magazine, Millennials spent over $90 billion dollars on food service alone in 2014. 
So, as developers and trend watchers, the task is now upon us to not just look at what top chefs are doing but look to the needs and wants of the consumers we serve and hone in on products and concepts that will fit into their varying lifestyles.  New products and dining experiences need to be about the core values millennials hold dear – experience, community, education, instant gratification and above all, taste.

picography.co
Where to look...
New and exciting inspiration can and should come from anywhere – music, art, fashion, bloggers, instagrammers, the political climate, not just what chefs on the two coasts and across the pond are showing us, but what our customers are telling us they want and need.