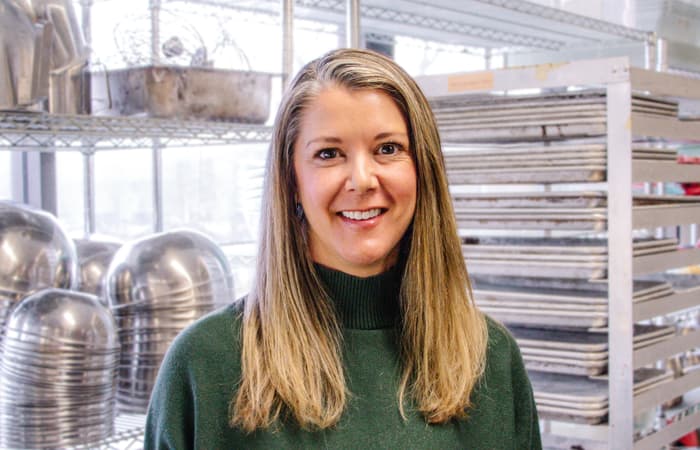 SHANNON KOSKI JOINS CULINEX CLIENT SERVICE TEAM
Tukwila, WA, January 24, 2023 — CuliNEX, the country's top clean label food product and plant-based formulation consultancy, announces Shannon Koski has joined the team as a new Key Account Strategist. Koski will have wide ranging responsibilities for our accounts including strategic support, program development and management, and business development and outreach.

"Adding Shannon to our service team provides enormous value for our clients," said Brittany Kovacevic, Director of Project Management, CuliNEX. "We had the pleasure of collaborating with Shannon in her former agency role and know she brings a broad knowledge of the food industry and experience creating innovative programs that will immediately influence our clients' success."
Koski will have immediate responsibilities building dynamic programs for CuliNEX' commodity board and commission clients, relying on her established skills in project management, food product development and innovation, culinary arts insights, and ability to create and execute strategic B2B activities that grow the use of agricultural ingredients and commodities.
"As a former CuliNEX client, I was always impressed by the thought, rigor and professionalism put into every project. Joining this team, working to amplify and create programs for our impressive client list, is an exciting opportunity for me. I am ready to add my experience and expertise to this talented team," shares Koski.
Prior to joining CuliNEX, Shannon worked in product development for a dairy ingredient start-up formulating protein bars and beverages. She then spent 12 years with the U.S. Dairy Export Council as a national account manager. Most recently, Shannon worked for Sterling-Rice Group, an advertising agency and brand consultancy, developing marketing plans for B2B clients including many commodity boards like those served by CuliNEX.
Koski earned her Bachelor of Science in Food Science at the University of Minnesota, Twin Cities followed by her A.A.S in Culinary Arts from The Art Institutes International, also in Minnesota. With the science and culinary background, she is the ideal fit for CuliNEX. She exemplifies our Culinology approach to food innovation, blending culinary expertise, flavor development and the rigorous scientific background to support our food industry clients.
Link to our team to learn more about Shannon Koski and to explore the latest culinary innovations and product development services provided by CuliNEX for a vast and growing array of food industry brands, www.culinex.biz.