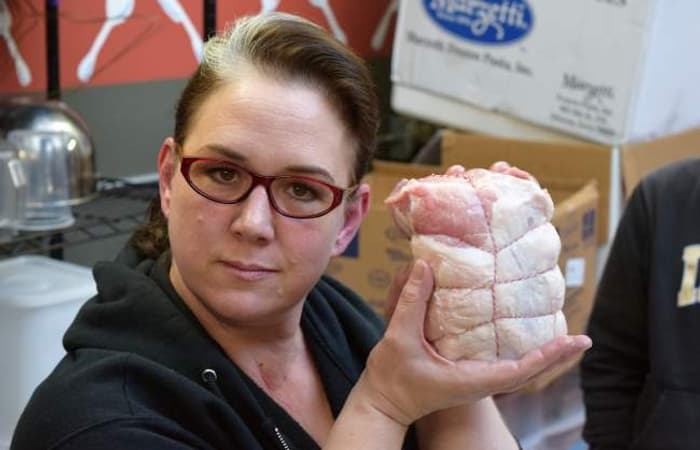 Peas On Moss: Sausage and Culinology
Research chef Anne-marie Ramo brings her sharp witty humor to the bench as an R&D consultant and took some time to share her story with us.   Anne-marie started off in the culinary world and has taught cooking classes and written school food menus. After spending years at Aidells sausage perfecting the ultimate BBQ and becoming an expert in how sausages are made, Anne-marie moved back to Seattle and joined the CuliNEX team. As both a product developer and project manager, Anne-marie was involved in the operations and internship management.  Find out why it took years to make the ultimate BBQ and why she doesn't really think she nailed it.
When we recorded the episode, she was working as part of the CuliNEX team, but she'll soon be heading out on her own. Check out her coming business The Emancipated Kitchen.
Click here to listen to this episode!

Reposted with permission from Kimberly Schaub. Check out more interviews at Peas on Moss and iTunes.