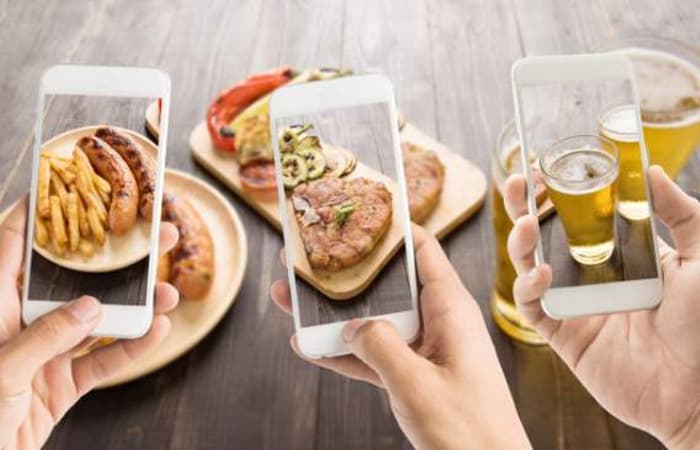 Millennial Mania: Food for Thought
Lately, producers have been trying to tap into the minds of the ever elusive millennial (those born between 1984 and 2004). What makes them tick? What excites them? Why are their consumer habits so vastly different than the generations that preceded them?
Well, a real life millennial here to explain some of the key habits and trends of millennials, and what we want to see in 2017.
Looking Beyond the Food
Food is not just food to the millennial. It is another opportunity for creativity and self-expression. Why opt for the same old Caesar salad when there are now salad bars with oodles of roasted beets and pepitas to spice up that locally sourced lettuce mix? Millennials want to identify with their food and for it to reflect their views, passions, and personality.

http://healthland.time.com/2012/08/24/33-ways-to-eat-environmentally-friendly/
Customization is Key
One reason why millennial preferences are so hard to pin down is that they are determined to be different, try new things and make discoveries. They don't want to be limited in their choices. For example, Chipotle continues to feed this desire by offering ~655,360 different meal combos. There is a perpetual quest for millennials to find bold flavors and unusual combinations.

http://thelittlehoneybee.com/2...
Ain't Nobody Got Time for That!
Who has time to sit down for 3 square meals a day? Millennials certainly don't. They tend to lean more toward 5-6 small meals daily, or combining meals into "brunch" or "linner" and turning that becomes a social event. This discovery has even been reflected in the restaurant realm, where there has been a move away from appetizers, mains and dessert to tapas, small plates, big plates and shareables.

http://www.dispatch.com/content/stories/food/2015/04/22/shelf-preservation.html
Knowledge is Cool
Millennials want to be socially responsible. Thus, there has been a drive to know what is going on with food products, how they are manufactured, where ingredients come from, etc. Millennials have been huge advocates for locally sourced food, clean label development and raw, natural diets.

http://spanish-trails.com/barcelona-tapas-tours/
Trendiest Food Trends
Graze Craze – grass-fed has solidified itself as a trend that's here to stay, rather than a novelty. Apparently, there is a certain amount of shame that comes with not buying cage-free eggs
To Soup or not to Soup? – Step down juicing and make way for your more satisfying and comforting cousin—soup! This versatile platform gives millennials the opportunity to get their creative juices flowing while still being cost effective, nutritionally savvy and easy to reheat.
We're Going to the Super Bowl! – If you are a Seahawks fan, this might have a slightly different and bitter connotation… but for a millennial, this refers to the new bowl phenomenon. Much like soup, this is a "dump and devour" mentality. There are so many options for a "bowl" and millennials love the chance to show diversity and creativity in their cooking. Whether it's a Santa Fe chicken bowl with beans and peppers, or a Korean bulgogi beef bowl with fried egg and kimchi, the opportunities are endless.
It's fermented? I'll take it. – Because millennials are becoming more aware of their food, this brings to light the many different processes that create said food products. Fermentation got a lot of attention due to its natural, environmentally savvy, and DIY characteristics. While kombucha still sits on the iron throne of fermented beverages, restaurants are starting to want to ferment their own cheeses, yogurts and pickles to attract the "fermenting crowd."
Here at CuliNEX, we are dedicated to creating the most honest and delicious food there is that appeals to your target market. Consider CuliNEX for your next clean-label food product aimed at millennials!