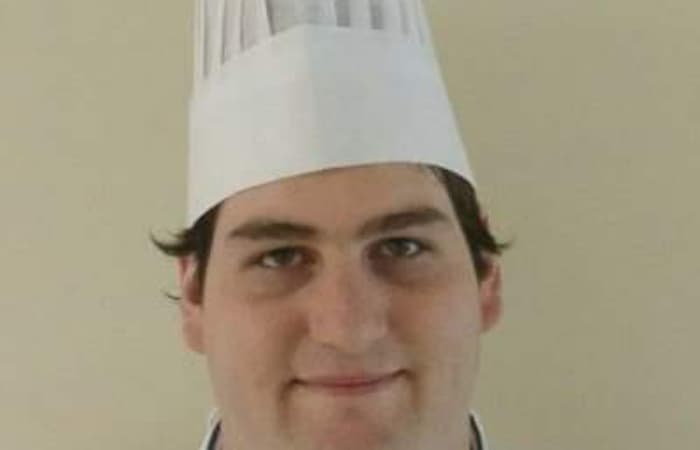 BCFT Food Scientists Spotlight: Webb Girard & Katherine Langel
Not one, not two, but three interns have joined our team! Welcome to Team CuliNex, Toby!

Toby Levine
What inspired you to pursue a career in Culinology?
Growing up I always wanted to be a chef; I was in awe of the power of good food in its ability to draw people together. I wanted to explore this further so I enrolled at Johnson & Wales University to pursue a degree in Culinary Arts. During my time at JWU, I became fascinated with learning how the different ingredients react with one another to create deliciousness. My time in the restaurant industry taught me to work under pressure without compromising quality and to always pursue perfection.
What excites you about working at CuliNex?
CuliNex excites me because of all the opportunities and learning experiences they provide. From day one, I have felt like a part of a team of truly fantastic people. I am gaining incredible experience both in conceptualization and benchtop work, as well as the product development process as a whole. The diversity among projects is really rewarding and keeps me on my toes. I am excited to be working with a team that loves the wonders of food as much as I do.

italoamericano.org
What is your favorite Foodie City?
My favorite foodie city is San Francisco. I love going to different neighborhoods to get authentic regional food. My favorites are the Mission District for Mexican food, North Beach for amazing Italian and Clement Street for a delicious assortment of regional Chinese cuisines, not to mention the amazing craft breweries popping up all over the place in the Bay Area. It's hard to pick one place to go in San Francisco, so often my trips there turn into a mini food tour.

srmglobalexports
What Food Trends Interest You the Most?
Currently I have been really enamored with Indian food and it appears I am not the only one. Indian food differs from other cuisines in that it is primarily spice-driven. Additionally, much of the focus shifts to toasting the spices correctly and beginning with a flavorful foundation. I love seeing new trends pop up because they shift my thinking and challenge my perspective.
People should eat more:
Offal! Offal are organ meats and are often the overlooked parts of a butchered animal. I am a big supporter of the nose-to-tail movement, which emphasizes and focuses on using all edible portions of an animal. Offal meats are frequently hidden gems of the animal. A delicious braised oxtail is a welcome comfort during the winter. During the summer, I like to make tomato sauce with fantastic fresh tomatoes while blending in some chicken livers at the end to add richness and creaminess to the sauce.

Toby Levine
When you are not cooking you're:
Gaming! I have loved to play video games ever since I was a little kid and the hobby just stuck with me. I have a group of friends that I play with a regular basis and it is a blast to be connected with everyone. Currently, I mostly play Overwatch and DOTA 2. I also enjoy playing basketball, exploring the city of Seattle, and spending time with friends and family!
Interested in an internship at CuliNex?
Join us! Send us a blurb about what clean label means to you along with your resume to teamawesome@culinex.biz!