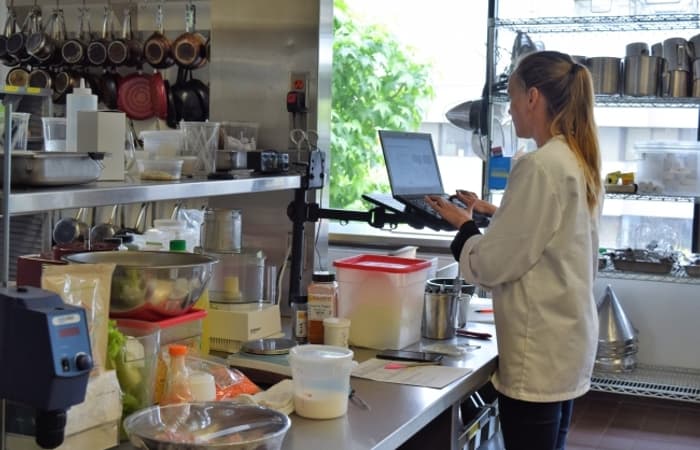 A Year in The Life
2018 was a year of exponential and unrivaled growth for CuliNex. In the last 14 years, we have evolved into a company with a clear vision, growing clientele, and have cultivated a culture which makes us truly unique. Every day is different, and we hope that 2019 is just as successful.  

CuliNex Milestones
Over the past year, CuliNex achieved some major business goals:
Celebrated 1 year in our new facility
Expanded our Brand Integrity services
Created an Advisory Board of industry leaders
Expanded CuliNex Kitchens, which is now packed with tenants running many different types of food businesses in our kitchen spaces
Hosted events in our Whidbey Classroom space such as the WSU Food Extrusion Course, Foodarom Flavor Workshop, and other industry gatherings
Denise Webster taught a FSMA and PCQI Training for food and beverage industry professionals
Welcomed the Seattle Art Institute, now hosting culinary and baking & pastry classes at CuliNex Kitchens

Industry Involvement
In 2018, we attended the following industry trade shows:
Expo West in Anaheim, CA
RCA in Savannah, GA
IFT and IFT Cooking Up Science Presentation in Chicago, IL
Food Evolution Summit in San Diego, CA
PLMA in Chicago, IL
Food Quality Symposium, Rosemont, IL

We take pride in our involvement in industry associations, and our team continues to support the Research Chef Association and the Institute of Food Technologists by assuming leadership roles and executing local events. In 2018, Emily Munday served as our local chapter of IFT's President, while Amanda Hobson and Hayley Bell also held positions on the Executive Committee. We attended IFT in Chicago in July, where Hayley participated in the Emerging Leaders Network Program. Emily attended and spoke at the RCA Higher Education Summit, where industry leaders and educators discussed ways to better the Culinology program. 

For more information on our plans for 2019, please visit our events page!