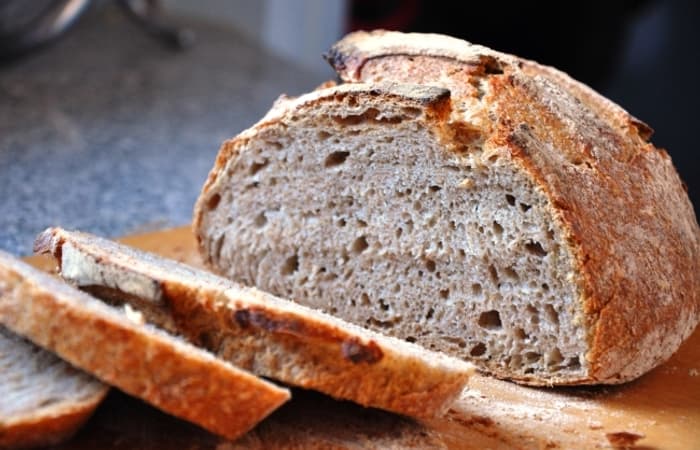 What's The Next Big Thing In Food?
A Good Idea is Just the Start
As the year draws to a close and we all start to crawl out from our food-induced holiday comas, we can't help but think about more food—food trends that is! Because we are a consultancy, we get tons of calls from well-meaning entrepreneurs who think they'll got the next big idea in food. With glistening eyes, big dreams, and entrepreneurial passion, they hope to become the next big thing in food.
Truthfully, the good idea is just a tiny part of a successful product. There's so much that goes into new product development, from ingredient sourcing, finding a good co-packer, development and commercialization activities, packaging design, to a solid sales and distribution strategy and not to mention marketing!
Here is our team's take on the worst food trends of 2015 and what they're looking forward to seeing more of next year.

Emily Munday
Spicy – What's the Next Sriracha?  
I'm very ready to leave Sriracha flavored everything in the dust! – Lesley Werblin
I am ready to greet with wide open arms more spicy sambal in 2016. Sambal is not a new thing for my friends in Malaysia and I am super excited for it to become the new Sriracha. – Katie Langel
You Bacon Me Crazy
Okay, I hate to say it, but bacon in and on everything. I love me some cured smoked pig and was happy to see some fun and innovative products come out the first few years everyone embraced bacon at every meal, but now, I'm ready to put bacon back on my plate alongside my delicious eggs or in a sandwich with a perfectly ripe tomato and fresh Tri-Cities Romaine. :-) – Anne-marie Ramo
Gluten-Free – Get Over It
Gluten-free foods for non-gluten intolerant individuals. This is hands down the worst fad since sugar-free in the 1980's. Over the long run it will probably lead to the same perverse result - causing people to eat a less healthy diet composed of more highly processed foods. – Mark Crowell
I understand if people choose not to eat gluten, but I wish people would stop saying they have health issues because of it. – Eric Calmes
Fermented Foods – Can't Please Everybody
I am ready to leave Kombucha behind in 2015. The fermented taste is not for me. – Katie Langel
More fermented foods. – Mark Crowell
I want to try more fermented foods from around the world. Creamy yogurt, crunchy pickles, spicy kimchee and more! From mild to funky, there's so much to love! – Emily Munday

Emily Munday
Nutrition Nuts & Veg Heads
I'm excited to see more innovative plant-based proteins, especially foods made with nuts. They are a nutrition powerhouse, with healthy fats and protein, but offer a wide range of textures from smooth and creamy butters and milks, to crunchy, toothsome pieces. – Emily Munday
More ancient (whole) grains like farro, teff, quinoa and amaranth. Both make for a healthier gut, and in 2016 that is going to be a breakout news story due to a number of studies now in clinical trials. – Mark Crowell
I'm looking forward to seeing more vegetables as the star flavors & ingredients. – Lesley Werblin
More farmer's markets and open-air markets! – Eric Calmes
VEGGIES!  I'm loving that more and more chefs are embracing a "plant based" cooking style and changing the conversation about vegetarian and vegan eating. I think we've seen some amazing stuff out of some great chefs and I'm particularly excited about what Tal Ronnen at Crossroads (LA) is doing. Wonderful, approachable, yet high-end and elegant plant-centric eating that's just as exciting as meat-in-the-center-of-plate meals. – Anne-marie Ramo

Emuly Munday
With the upcoming Fancy Food Winter Show in San Francisco and Natural Products Expo West in Anaheim, there's no doubt we'll see tons of new clean label products. What are your predictions for clean label food in the New Year? 
P.S. We'll be at these shows! If you'd like to meet up, please send us a line!