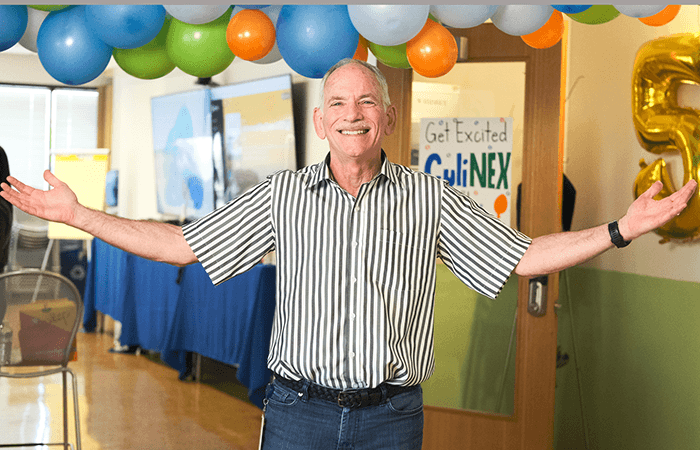 What's Next in 2023? A New Year, Familiar Challenges
I'm proud that for nearly 20 years, CuliNEX has specialized exclusively in developing clean label products for our clients. In fact, we are the only major consultancy to do so. Perched on the doorstep of 2023, our company has grown to almost 30 employees and our development team has amassed deep expertise across many product categories. Few companies can match the depth and breadth of experience we have in clean ingredients, benchtop formulation strategies and commercialization expertise. Candidates for R&D positions are told they will never encounter another job with as much variety as they will see here at CuliNEX. While our goal has never been to be the biggest, we do strive to be the best.
Delivering great work for clients, with a highly talented and motivated team, doesn't mean the last few years haven't been without its challenges. We faced the same difficulties many small businesses experienced during Covid. Two things we did though reflected our values and helped tremendously. First, our leadership team was proactive in setting policies aimed at putting the safety of our team first, and second, we made a commitment early in March 2020 to maintain full employment throughout Covid. As a result, we were able to actually strengthen our culture while retaining everyone. This positioned us for rapid growth once "the new normal" arrived last year.
As we head for the finish line in 2022, here is my take on current market dynamics and how they will shape 2023:
Although it seems we have seen the peak of inflation, questions remain about how quickly it will come down, (and how hard the landing will be). This is causing many businesses to be somewhat cautious about hiring and spending plans for next year.
Increasing interest rates, which have changed funding dynamics and valuations for many early-stage food companies, will depress new company formation as some of that money goes to later stage companies with positive cash flows.
Supply chain issues and prices, now easing in some areas (shipping containers), are persisting in others (new plant equipment, starches). The most acute impact has been on the availability of co-mans to take on new projects, thus hampering new products from getting on shelf.
Continuing consolidation at the retail level, (Albertson/Kroger), which will put more pressure on many brands' ability to take pricing over the next year, especially as inflation moderates and unemployment increases.
The right sizing of the Plant-Based segment, due to recent capacity expansion and cooling of consumer interest, will cause a shakeout among companies with limited funding options.
Rapidly advancing ingredient technology (precision fermentation) will continue to drive innovation and improvements in plant-based offerings.
2023 will probably see moderate growth and might include a mild recession. Some companies will remain on the defensive, pulling back on new product development plans, (and even laying off R&D staff). Companies that are better positioned, understanding the lead time in the PD cycle, are starting new projects now, looking to 2024 and a post inflation – post Covid future. 

Reach out to us. I think we can support your business goals.
- Mark Crowell, Founder & CEO