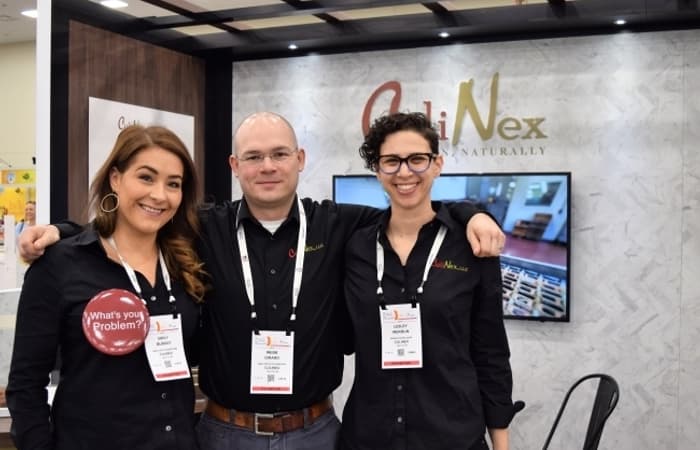 Let's Connect at IFT 2018
We are excited to announce that we will be attending this year's IFT Annual Meeting and Expo from July 15-18 in Chicago.


A Show Worth Attending
The Institute of Food Technologists is a worldwide association of food scientists that CuliNex is actively engaged with. The annual conference is one of the highlights of our year and includes:
1,200 exhibitors
23,000 attendees
100 different educational sessions
CuliNex Crew
CuliNex has been a longtime supporter of the IFT, as well as our local chapter, PSIFT. We are sending a few team members to participate in and attend the show:

Mark Crowell
Highlights of the Show
Clean Label Product Innovation Short Course
Webb Girard is teaching a short course on Clean Label Product Innovation on Sunday 7/14 at the Hilton Chicago. He will walk through a clean label case study and how to tidy up your ingredient label. Register now!
Cooking Up Science Demonstration
We've partnering with our client the American Egg Board for a dynamic in "Cooking Up Science" Presentation & Demo on the functionality of REAL eggs in different applications. Emily Munday, Mark Crowell, and Katherine Deno will be making chocolate nougat on stage and discussing the important functional role of egg ingredients in confectionery and bakery applications, there will be samples too. Check it out on Monday 7/16 at 12:00pm CT in the IFT North Hall 6533, open to all!

Emily Munday
Culinary Prototypes at the American Egg Board Booth #S2027
We developed chef-inspired culinary prototypes to showcase the functional benefits of eggs, to be served at the American Egg Board Booth #S2027 in the Expo Hall. Stop by to say hi and grab a bite of:
Asiago & Rosemary Cloud Bread with Tomato Confit
Cheesy and indulgent-tasting cloud bread bites, a gluten-free, low carb bread made with egg yolks and whipped egg whites. Served with a sweet and savory balsamic roasted tomato garlic confit topping.

Emily Munday
Mexican Chocolate Biscotti with Pineapple Tamarind Curd
Dark chocolate mini biscotti made with whole eggs, studded with toasted almonds and flavored with cinnamon, smoky chipotle and cayenne peppers for a hint of heat, glazed with egg white for shine. Served with a sweet/tart Pineapple Tamarind Curd, made with whole eggs and egg yolks for their richness, indulgent mouthfeel and thickening properties.

Emily Munday
IFT Emerging Leaders Network
Hayley Bell was accepted into the IFT Emerging Leaders Network and will be attending their courses and workshops. She will then be representing CuliNex at the Expo and other conference events.
IFT Leadership Training
Katherine Deno will be attending an IFT Leadership Training Course on behalf of PSIFT and will also be assisting Emily and Mark in the Cooking Up Science Presentation.
ift.org
Networking
Taylor Walker (our newest project manager!) will also be attending the show and representing CuliNex, along with the rest of the team.
Let us know if you will be there! Contact hayley@culinex.biz to set up a meeting. Catch you in Chi-Town!