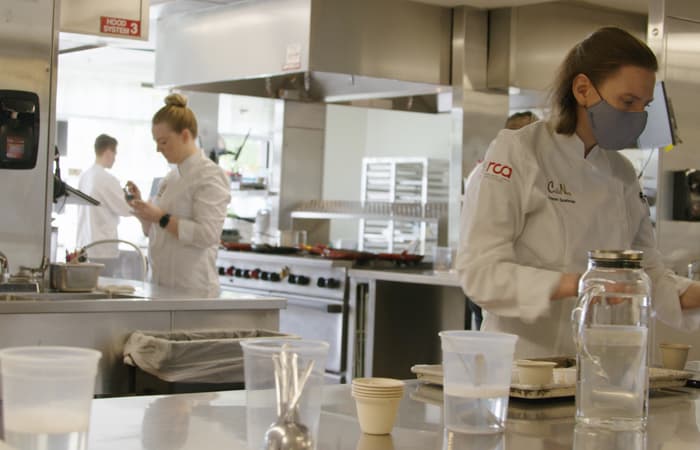 Ingredient Shortages: Tips for Developers
CuliNEX offers solid supply chain tips and support you can count on.
The "unprecedented" (yeah, we said it) demand and pressure on CPG brands during the pandemic have shifted to a new and significant supply chain challenge facing manufacturers. Just keeping product on the shelf is tough enough, but at prices that don't disrupt sales? That's a steep challenge.
When consumers notice their favorite product has changed, it will disrupt their choices at the time of their next purchase. Will they stay loyal to the brand but switch to a different flavor? Will they explore other brands and products? These are all questions we face as we work to keep those consumers.
Purchasing and R&D teams are frantically reacting to ingredient availability disruptions and peering downstream to anticipate challenges that will be coming.
At CuliNEX, our team of Culinologists® work tirelessly to support manufacturers hitting up against ingredient sourcing challenges. We offer screening solutions to lessen the burden on our partners and are making rapid progress testing substitutions.
Tips for success during supply chain disruptions.
The team shares our road map for managing real-time supply and ingredient challenges, putting it here for product developers and operation directors.
Mobilize the team. Find the team members with the best qualifications to do the work, from ingredient sourcing, quality testing, formulation, and evaluation. Identify who will be the right team, adding someone with strong sensory experience and a palette for the product. (Remember that outsourcing screening may be a solution, so give us a call.)
Lean on suppliers and vendors to assess nutrition and label changes at the same time as your screening. Ask suppliers to evaluate your label to reveal any impact each change could have. Compare your nutritional profile with a new ingredient and any impact on order of ingredients. Tap into their services and support.
Identify sensory differences quickly and prepare for sensory testing and consumer screening, as needed. You can speed this process by agreeing with the team about acceptable differences up front. Alignment with the team will be critical to move quickly.
When changing an ingredient, measure the level of difference it creates in your product. Watch this CuliNEX on demand webinar to learn more about the sensory test considerations to consider when reformulating – we partnered with InsightsNow to explore formulation and testing during these times.
Prepare for any product re-messaging or communication, including nutrition changes, organic content, and ingredient claims. All of these can be affected and create challenges. Connect with the marketing team to prepare for any hurdles that could develop from reformulation.
We got you.
As workload outstrips R&D capacity, and urgency explodes with ingredient shortages, CuliNex has your back. We can find ingredient substitutions for you and test for consumer impact. Trust us - we are blessed with a big vendor list that comes through.
Currently on the bench, we are helping a client optimize formulas with available ingredients and another where we are working to dramatically reduce costs.
How did we get so good at this?
We have decades-long vendor and ingredient relationships. We know where to look for solutions and on whom we can rely on for our clients.
We're agile and efficient, quickly bringing formulation solutions to clients.
Keeping a tab on trends and innovations that can help solve supply chain issues is our mainstay. Honestly, we are often part of developing and optimizing new ingredients with our vendors. We usually get there first with our client work.
CuliNEX is fully transparent; working with us is seamless as we position to be an extension of your team. And we care about your project success. It's how we measure our own success.
We make products delicious. As experienced Culinologists®, we put flavor first in every formulation. Because consumers rank taste the #1 reason for repurchasing a product, so do we.
Let our team put our knowledge to work for you. Reach out today—let's get the conversation started so we can both protect your product supply chain.