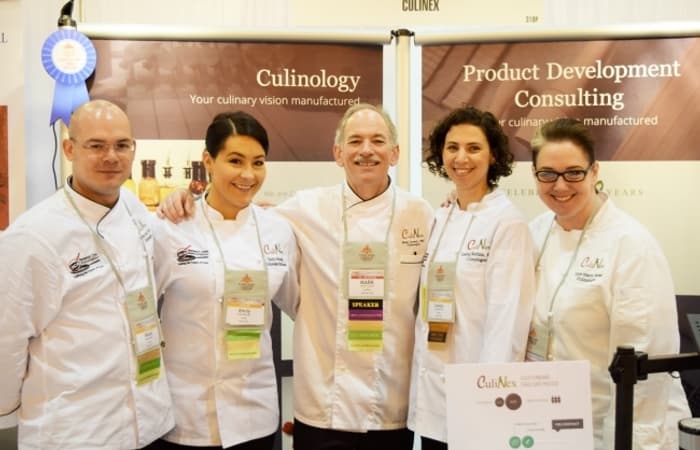 BCFT Food Scientists Spotlight: Webb Girard & Katherine Langel
Fifty-six editors, 6 years, 3 publishers and untold revisions and updates later, the 1st Edition of Culinology: The Intersection of Culinary Art and Food Science is now available!
Check it out here!

I had the pleasure of co-authoring Chapter 1, The Business of New Product Development and The Role of the Culinology Professional with Barbara Stuckey, President of Mattson.
The text explores the exciting world of food research and development through the study of Culinology®—the blending of culinary arts and the science of food by the Research Chefs Association.
If you have you ever wondered how a food item goes from an idea to the supermarket shelf or chain restaurant menu, the answer is found in the study of Culinology®.
Meticulously researched and written chapters on topics such as the principles of food science, protein-based foods, carbohydrates, lipids, eggs and milk-based foods, fermentation, food safety and spoilage, shelf life extension, packaging, nutritious food product development, sensory evaluation, and commercialization give a comprehensive picture of the knowledge a Culinologist uses to create new foods for manufacture.
For aspiring students and practicing professionals alike, this text leads you through each step of new product development, pulling back the curtain on what it takes to bring a great new product to market.