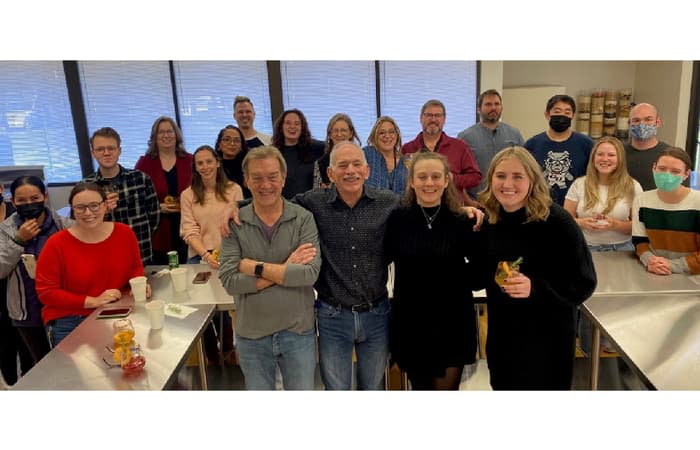 Friends, Food, and Boozegiving at CuliNEX!
Thanksgiving is special for CuliNEX where our work-family celebrates our passion for food and deep connections. We are grateful for another successful year filled with food, joy, and meaningful work and know we couldn't do it without our remarkable clients and the people of CuliNEX. 

Since the early years, Mark Crowell and Webb Girard have hosted Boozegiving at our Innovation Center, featuring a showcase of the team's culinary skills. The premise is simple - select your favorite recipe and add a splash of booze.
A team favorite this year was the beautifully smoked turkey from Mark and a family recipe from our own Chef Danielle Custer. Her recipe is shared below for Corn Cheese Pudding. We asked about adding a splash of booze, but Danielle's response was beautiful. "My mother was a recipe follower and she honored traditions - so when it comes to our heritage recipes it is hard for me to deviate." Danielle likes to feature Washington State University's Cougar Gold cheese and it hit just right. 
Enjoy and Happy Thanksgiving from CuliNEX.