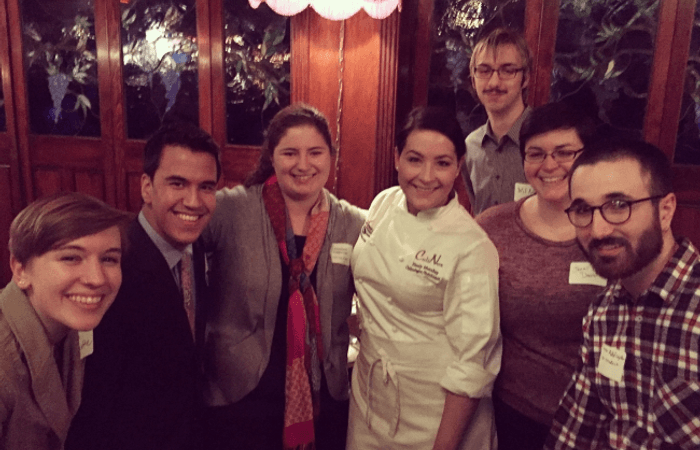 In 2018, the CuliNex Team grew in both size and expertise. We gained three impressive food professionals who, in the months since joining the team, have contributed so much to our success. 
Amanda Hobson – Culinologist

Amanda joined CuliNex in May 2018 as a Culinologist, having worked for over twelve years in the industry. Prior to CuliNex, Amanda worked for Valley Fine Foods, a refrigerated pasta manufacturer in the Bay Area.  She has a BS in Culinology from Southwest Minnesota State University and AAS in Specialty Desserts and Breads from Seattle Central Community College.
Taylor Walker – Director of Brand Integrity

Taylor joined the team in June 2018. She heads up Brand Integrity services to provide a comprehensive set of services to clients including specification development, ingredient risk assessments, clean label strategy, and process & product food safety guidance. She also is a project manager and supports business development, as well as lending her technical commercialization experience to projects. Prior to CuliNex, she worked for Advanced Manufacturing Technology and Focus Brands, among other roles. Taylor holds a BS in Human Nutrition from University of Kentucky, and an MS in Food Science from the University of Georgia.
Walker Alvey - Culinologist

Walker was brought on in fall of 2018 as a Culinologist. Prior to CuliNex, he worked for various companies gaining experience in new product development, regulatory, and food safety and working in many product categories, including: bakery, confectionaries, beverage, sauces, spreads, and meat. Walker holds an AAS in Culinary Arts and BS in Culinary Science & Nutrition from The Culinary Institute of America.
For more information on our team, click here!