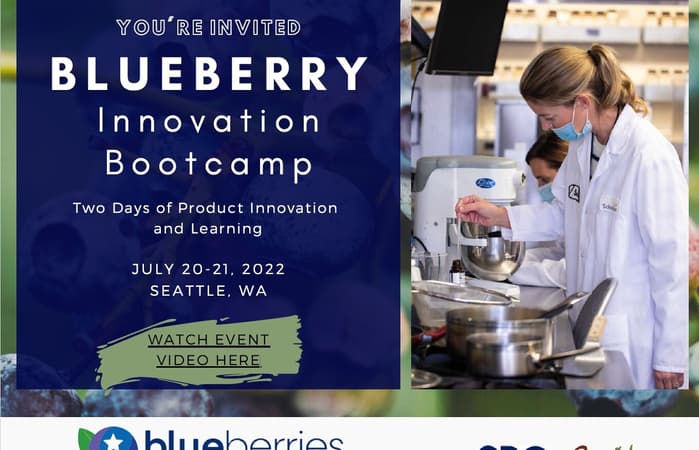 Apply to join Blueberry Bootcamp!
Calling all R&D pros!
Apply now to attend 2022 Blueberry Bootcamp sponsored by U.S. Highbush Blueberry Council on July 20-21.
This two-day, hands-on, immersion event includes a progressive culinary dinner through Seattle, ideation and concept development exercises, hands-on benchtop development with CuliNEX pros, and a chance to learn more about blueberry ingredients. Seminar, flight and hotel compliments of USHBC. Watch this video of the innovation immersion event in 2021.
Spots are going fast, so apply today.