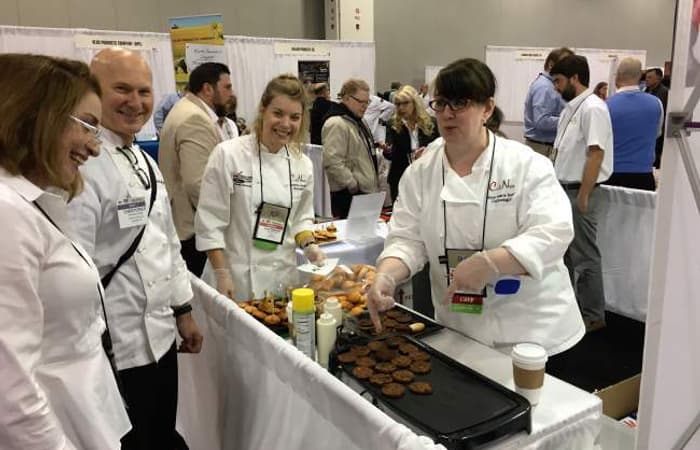 3 Reasons Why We'll Be at the RCA Expo in Puerto Rico
¡Hola amigos! CuliNEX is excited to announce our attendance at the upcoming Research Chefs Association Annual Conference and Culinology Expo in San Juan, Puerto Rico from March 14-17th!
https://www.carnival.com/cruise-from/san-juan.aspx
The RCA is the only conference devoted solely to the research and development section of our food industry – focusing on Culinology, the blending of culinary arts and food science. Networking, education sessions, demos, workshops, and tradeshow experience are just a few of the key learnings that happen at the RCA conference.

Puerto Rican fare, or "cocina criolla," uses local spices and ingredients such as coriander, papaya, cacao, nispero, apio, plantains, and yampee and is heavily influenced by Spanish, African, Taino,
and American cuisines.

http://welcome.topuertorico.or...
The national dish of Puerto Rico is Arroz con Gandules. It includes spicy chorizo and roasted pork, red peppers, olives, freshly cooked pigeon peas, and a flavorful sofrito sauce atop a steaming bed of yellow rice.
http://www.foodandwine.com/recipes/arroz-con-gandules-puerto-rican-rice-with-peas
Are you planning on attending? Send Emily (emily@culinex.biz) or Hannah (hannah@culinex.biz) a note!
We'll see you there. ¡Hasta luego!