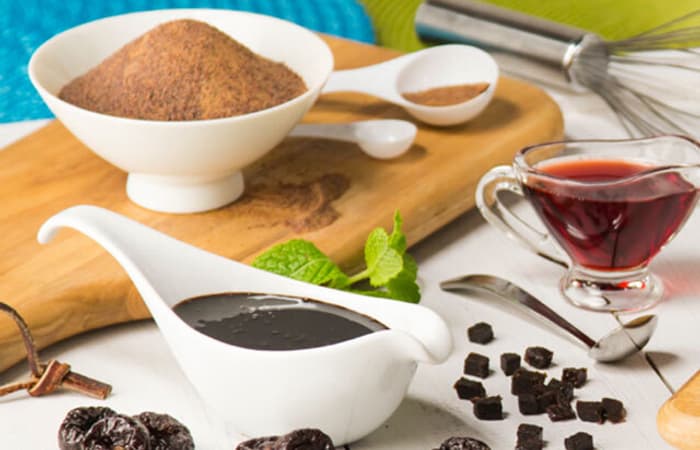 3 IFT Ingredient Trends That Will Shape Your Product Development
The 75th annual IFT Expo was attended by 23,000 attendees and more than 1250 vendors—that's a lot of ingredient info, trends and technology to soak up. Here are the three ingredient trends we're paying attention to:

dairyfoods.com
1. Clear Ingredients
Consumers have made it clear (pun intended) that they want to know more about the food they buy and feed to their families, from how it was grown and what's in it, to why it's better for them and how it aligns with their values. Consumers are increasingly looking for buzzwords like organic, non-GMO, and "free-from" claims. The offerings at IFT reflected this, with more companies reformulating products with simple, whole foods ingredients. Some examples:

American Egg Board
2. Water Shortage
The future of food is a topic that IFT has been focused on for quite some time. This year, with record droughts hitting many of the main agricultural areas in California and elsewhere, water shortage was top of mind. Crops like tree nuts, citrus, wheat and sugar cane are especially thirsty and have already been hard hit. According to Mintel's global food science analyst Stephanie Mattucci, "by 2030, we'll only have 60% of the water we need to meet the needs of the population." From drought resistant crops, to desalination plants and water recycling projects, companies are tackling the problem head on. There's no doubt this will shape the future of food ingredient offerings. 
3. Healthy Snacking
With only 5% of Americans eating three square meals a day (Mintel), snacking is on the rise. Gone are the days of munching on salty potato chips for an afternoon treat, with over half of consumers looking for healthy, satiating, better-for-you options (Techonomic) to take the place of breakfast, lunch, and dinner. Ingredients like whole fruit and vegetable powders, plant-based protein ingredients help formulators pack more nutritional punch into their products. Some examples:
We rely heavily on vendors for market insights, innovative ingredients, and formulation solutions for our clients. This year's IFT show was rich with ideas and inspiration for tackling the industry's most pressing challenges. 
Need help with formulating products that meet your customer's demands for clean, transparent, delicious foods? Give us a call today.